Do this 1 skincare step wrong - all your skincare efforts will go down the drain!
By Kuma-san, 11 May 2022
Recently, a friend of mine complained to me that she started to feel little tiny balls and flakes rolling on her face while applying her skincare products.
She felt that the her skin wasn't absorbing the products and my dear, those products were not cheap at all! She felt so sad that she had totally wasted her hard-earned money on ineffective products.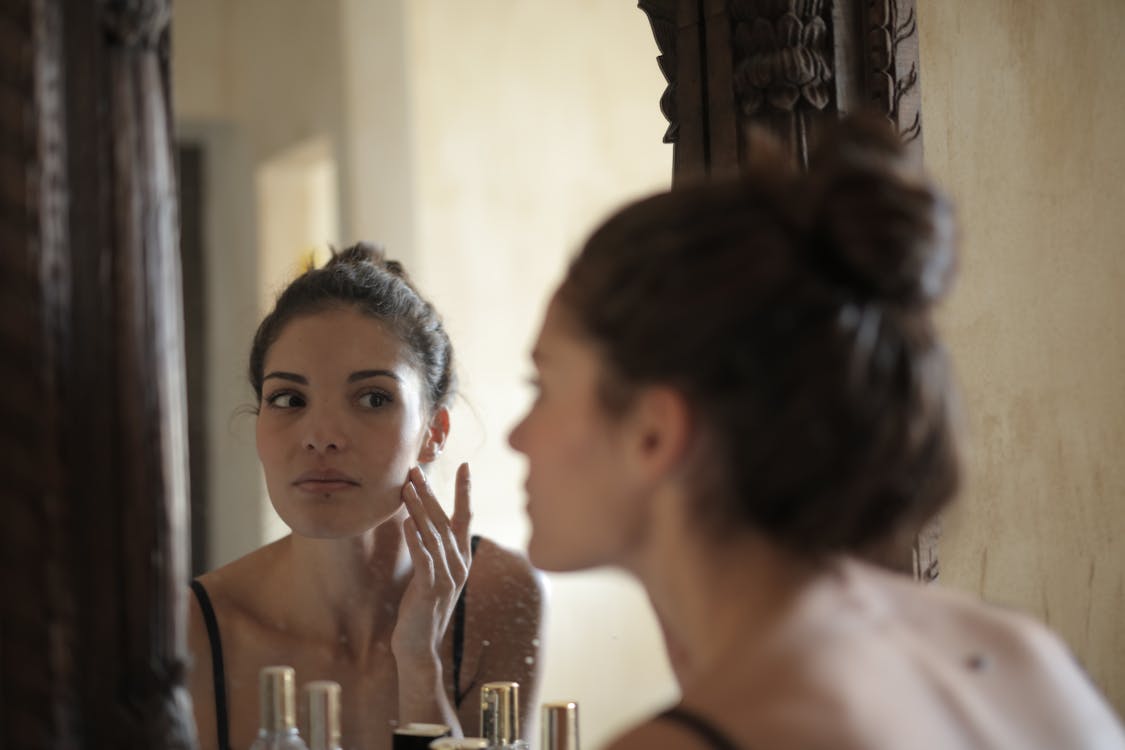 Well, the Kuma spirit in me will never allow any of my friends nor our readers to waste their money on ineffective products~
So let me share with you a tip if you are dealing with this issue as well - exfoliation is key.
Understanding Our Skin
We all have probably come across this term known as "stratum corneum" - it is the outer layer of the skin (epidermis), made up of 10 to 20 layers of specialised skin cells. The stratum corneum serves to defend us against external irritation and damage while also protecting the skin layers underneath.
Our stratum corneum metabolism cycle is 28 days on average. After 28 days, the cells of the stratum corneum die and fall off to form dead skin. The underlying cells in the basal layer are then pushed up to form a brand new layer.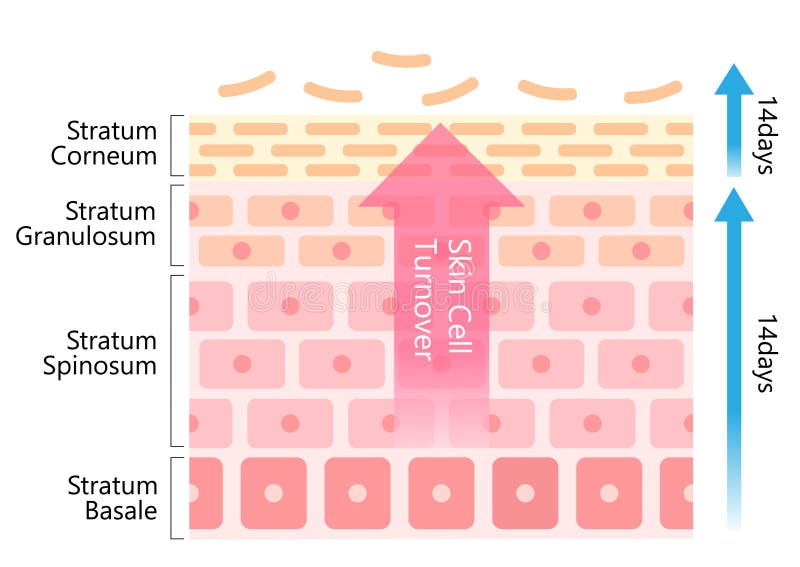 If the dead skin does not completely fall off from our skin during the normal metabolic period, the stratum corneum will slowly accumulate.
If the dead skin cells starts to accumulate, it can start to block the pores, affecting water absorption and oil secretion, causing dry skin, and a series of bad skin conditions mentioned.
Why Do We Need To Exfoliate?
To be clear, the little balls that form are composed of product, not dead skin. So exfoliation is basically the removal of those dead skin cells to will help your products to absorb more effectively, rather than remaining on top of a surface layer of dead skin.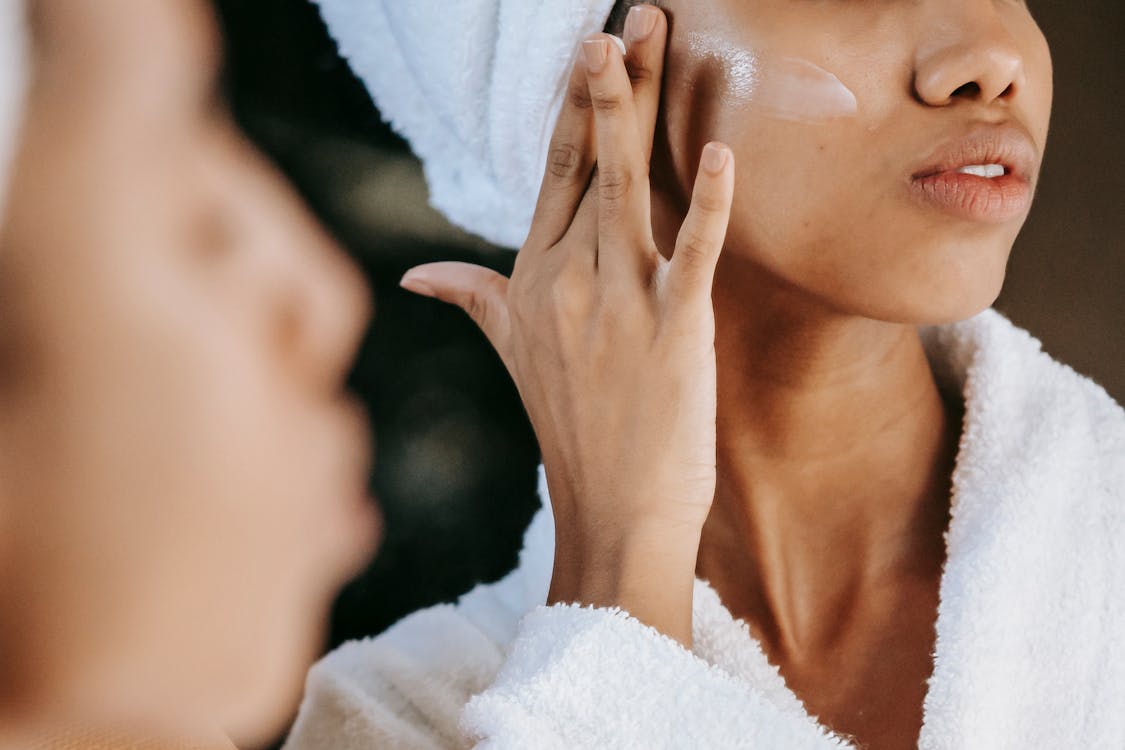 However, it would be a rookie mistake to think that exfoliation is the silver bullet. Let me share on some common mistakes made by many that must be paid attention to.
Not everyone needs to exfoliate
For non-sensitive skin and dry skin, you need to exfoliate if you feel your skin is rougher, darker and uneven, or when the skin cannot absorb skin care products or your makeup is piling.
It is not recommended to use exfoliating products for sensitive skin, because the skin barrier of sensitive skin is thinner than that of normal healthy skin. Exfoliation will only destroy the layer, delaying your skin's progress in repairing and thickening the barrier.
The right way to exfoliate
The frequency of exfoliation should differ based on your skintype. For normal to dry skin types, it is generally recommended to exfoliate once a month.
For oily skin, if the skin tone is slightly yellow with a thick stratum corneum, you can increase the frequency of exfoliation to 1-2 times a week.
For combination skin (oily T-zone and dry U-zone), you can adopt a zone exfoliation method - once a week for the oily T-zone, and once every 2-3 weeks for the dry part of the U-zone.
How about blemished skin where you just want to get rid of those troublesome acne? Be careful when choosing the right exfoliating product, as a physical exfoliator may irritate the skin and aggravate the acne even further. Choose a chemical exfoliator that's gentle yet effective for acne-prone skin.
Types of Exfoliators
There are two types of exfoliation methods - physical and chemical. Both slough off dead skin in different manners.
Physical Exfoliation - aka Face Scrub
Face scrubs are a common method of physical exfoliation. Besides a bright complexion, physical exfoliators promote blood circulation through the face.
Advantages: easy to use, quick results!

Cons: May aggravate acne or skin sensitivity if you are too rough
Therefore, you must pay close attention to the frequency and intensity of use, and try to choose mild and gentle products.
KEANA Baking Soda Facial Foam Cleanser
The baking soda facial cleanser from Ishizawa Research Institute is a well-known facial cleanser in Japan and a frequent visitor to the cosme awards.
An easy foaming cleanser specially designed to fight blackheads, it features beauty-grade baking soda which can effectively cleanse enlarged pores and remove dead skin cells.
Recommended for combination to oily skin types, you can focus on cleaning the T-zone by leaving it on for a while to allow it to fully dissolve the sebum and blackheads.
Mocchi's Skin Face Scrub
Say hello to mochi-soft skin with Mocchi's Skin Face Scrub. This delicious blend of Japanese honey and brown sugar is the perfect solution for rough or dull skin. The fine brown sugar particles gently exfoliate away dead skin cells and keratin buildup while the added shea butter moisturises. The result is bouncy, supple skin that boasts a radiant glow.
Chemical Exfoliation
In addition to physical exfoliation, acid exfoliation is a common chemical exfoliation method. It works by lifting off the build-up of dead skin cells on the skin's surface to revela a brighter and smoother complexion.
Advantages: It can deeply clean the pores, has an anti-aging effect, suitable for oily skin and acne-prone skin.

Disadvantages: Can cause great irritation to dry skin, not suitable for all people.
cure Aqua gel
Japanese cure have always been popular, and consistently on the best-selling list of exfoliants in Japanese drugstores. It helps remove dead skin cells, using a gentle and abrasion-free approach to achieving baby-soft skin.
It contains plant extracts and amino acids that will only react with waste keratin protein (dead skin cells) so you do not need to worry about it harming the new skin layer.
The texture is jelly-like, very moisturizing, and it's colorless and fragrance-free. Be sure to use it on dry face - take an appropriate amount and gently massage in a circular motion for about 10 seconds and you can see circular bits forming.
Post-Exfoliation care
Do caution against excessive exfoliation. If you exfoliate too much, the stratum corneum of the skin will become thinner and bloodshot prone. It may also cause potential damage to the skin barrier, causing redness, sensitivity and other problems.
It is also important to pay attention to the skincare routine post-exfoliation. Now that your skin is slightly more sensitive and fragile after exfoliation, you should follow up with a soothing toner and moisturiser to form a protective barrier on it. Never, ever forget to end it off with sun protection to avoid the appearance of the spots.
Exfoliation Is Key
Exfoliation is something that must not be ignored. Otherwise, no product will work it's worth, and you will be wasting your time and money. If you like what you have read, stay tuned for more as we continue to share more knowledge and tips with you!